Tras la exitosa semana de «Roadshow» en México, las empresas Mercados Eléctricos de Centroamérica y ProCom han sellado su cooperación mediante la firma de un «Partnership Agreement».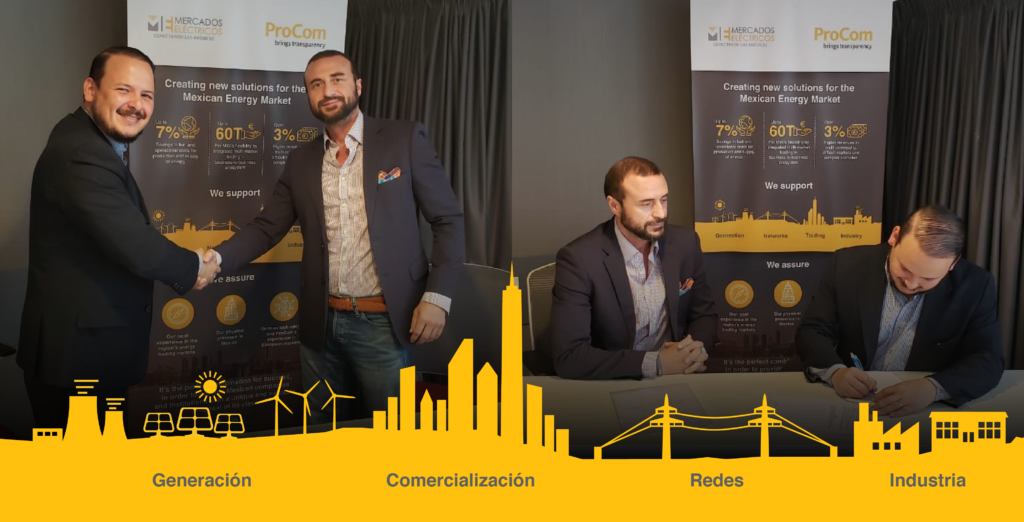 The cooperation will enable the two partner companies to expand their service offering in Latin America with new digital solutions.
With the help of local implementations and technology adaptations, both companies want to sustainably digitize the energy industry in Central America.
Further information can be found at: